Welcome to
ePALS Projects

!
---
The ePALS projects provide mothers and caregivers of babies with a support program using computers and the Internet. These research projects evaluate the use of an Internet delivery system to provide the training program, Play and Learning Strategies (PALS), to new parents of infants and childcare providers using computers. These projects are funded through grants from the National Institute of Mental Health, the Institute of Education Sciences, the National Institute of Child Health and Human Development and the Center for Disease Control.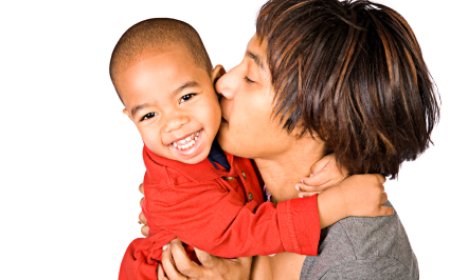 Research has shown that early parental behaviors, such as maternal responsiveness, warmth, and negativity have been associated with infant social development and mental health. The PALS program, developed by Susan Landry and Karen Smith at the University of Texas, has been used to increase positive parent-baby interactions. Mothers receiving PALS (versus comparison mothers) demonstrated significant increases in multiple responsiveness behaviors that facilitate infants' growth in social, emotional, communication, and cognitive competence.
These projects stem from our past research in child development, parent support, and the development of interactive Internet-based health-related interventions for parents of preschoolers, smoking cessation, and diabetes self management. Building upon our experience with parent training and Internet interventions, we believe that there exists a unique opportunity to provide an already proven-effective program in a very innovative manner.
---
Click on the dropdown menu options to learn more about these important projects!