OHP Infant-Net
Full project title: Interactive Internet Intervention for Low-Income Mothers of Infants in Rural Communities
Funding Agency: Lane County Health and Human Services, in cooperation with Trillium Community Health Plans
---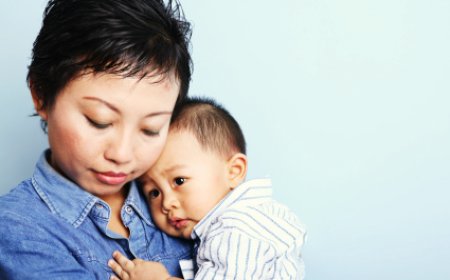 Lane County Health & Human Services is soliciting applications for behavioral health promotion and preventive services that support prevention and improve health outcomes and quality of life for members of the Oregon Health Plan (OHP).
Project Objectives
The proposed project will establish an Internet-based, computer-delivered parent-training intervention (OHP Infant-Net) tailored to Trillium's clients of low-income mothers with infants aged 3.5 to 7.5 months living in rural communities and their Service Providers (e.g., Nurse Home Visitors and Healthy Start/Healthy Families Home Visitors). The intervention will be based upon a digitized version of the video-based empirically-supported Play and Learning Strategies program (PALS; Landry & Smith, 1996). The PALS program is designed to improve parental responsiveness and communication, as well as to promote child social-emotional development. In addition to delivering PALS parenting sessions via Internet/computer, the intervention will also include weekly telephone/Skpe sessions with a parent trainer/coach. An important component of intervention development will be the co-viewing of computer-recorded video of parent-infant interactions by the coach and mother that will facilitate the coaches' ongoing guidance, support, and feedback to the mothers.
The project will provide Infant-Net directly to 20 mothers with infants (or pregnant mothers) with OHP insurance living in rural areas (in Lane County but outside of Eugene and Springfield city limits) recruited from OB/GYN offices as well as Lane County's Maternal Child Health (MCH) program and Health Start/Healthy Families program waiting lists. Contacts will be made with OB/GYN health care providers serving Trillium clients and MCH and Healthy Start/Healthy Families programs. Posters/flyers will be distributed. Prospective Trillium clients, health care providers or MCH program and Healthy Start/Healthy Families program will contact Research Assistant by phone or email. The RA will ask questions to determine eligibility and obtain Trillium member number by phone and provide log-in instructions and support by phone and email.
ORI-CES will also provide awareness training session and on-line training on the Trillium-tailored Infant-Net to local Service Providers. This will allow extension of services and build an infrastructure for sustainability. We assert that this model will better meet rural clients while remaining cost-effective.
The project will also aim to evaluate intervention effects through measures of knowledge, infant social development, and intrapersonal functioning. Mothers' and Service Providers' satisfaction with the Infant-Net intervention and feasibility will be assessed to inform further development of the Trillium-tailored computerized program.
---