Infant Teacher Net
Full project title: Expanding the Research of Evidence-Based Interventions for Improving Social-Emotional Outcomes for Infants in Child Care
Project timeline: 03/01/10 – 02/28/13
---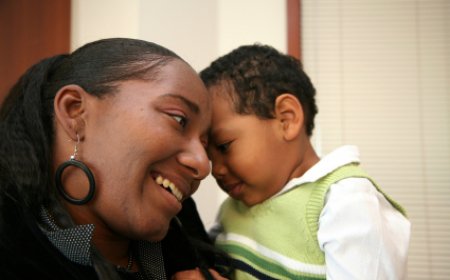 Funded by DOE/IES grant #R32 4A100041, this project develops a web-based training program for teachers of infants at risk for developmental delays to increase responsiveness and sensitivity to infant's early communication.
Abstract
Purpose
Social-emotional competence and development are central to children's overall school readiness and school success. However, knowledge about infant social –emotional development and about evidence-based practices for supporting positive social-emotional outcomes are often lacking among childcare teachers. The goal of this project is to create and test a professional development program aimed at increasing responsive childcare teacher interactions to promote infant social-emotional development. Specifically, this project will develop and test Infant Net for Childcare Teachers (Infant Teacher Net), a program that integrates evidence-based components of the Play and Language Strategies (PALS) program, a cognitive-behavioral skills based intervention, with a web-based delivery technology that can help address barriers that hinder teacher access to effective evidence-based professional development programs.
Project Activities
Infant Teacher Net development will begin with three sets of iterative focus groups consisting of early intervention and early special education administrators, trainers of childcare teachers, as well as childcare teachers and parents of infants with and without disabilities who will provide feedback at all developmental stages. The intervention will then be field tested in a diverse set of 20 childcare settings. Once the Infant Teacher Net program is pilot tested, researchers will provide "visitor" access to the program that will allow key state and national policy stakeholders an opportunity to view selected portions of the program and offer feedback.
Products
Study products will include a fully-developed Infant Teacher Net intervention, and an assessment of its usability (ease of use), feasibility, and acceptability/satisfaction. Evidence will also be provided on the potential impact of Infant Teacher Net on teacher sensitivity and responsiveness and infant social-emotional behavior.
---